Kia ora, nau
mai, haere mai!
Te Aranga Health is a low-cost general practice with a community focus.

You and your whānau will have access to quality general practitioners, experienced nurses and wrap-around wellness support once enrolled.


Te Aranga health will now only be accepting enrolments within our enrolment zone, anyone living outside of this perimeter will be unable to enrol at Te Aranga Health.

Please reference the mapped area, apologies for any inconvenience this may cause.

If you live within this zone, pop into our clinic at 161 Pages Road, Wainoni, and fill out an enrolment form with our reception team


We understand the importance of supporting our whānau (family) through every step of their financial journey and to build healthier lifestyles.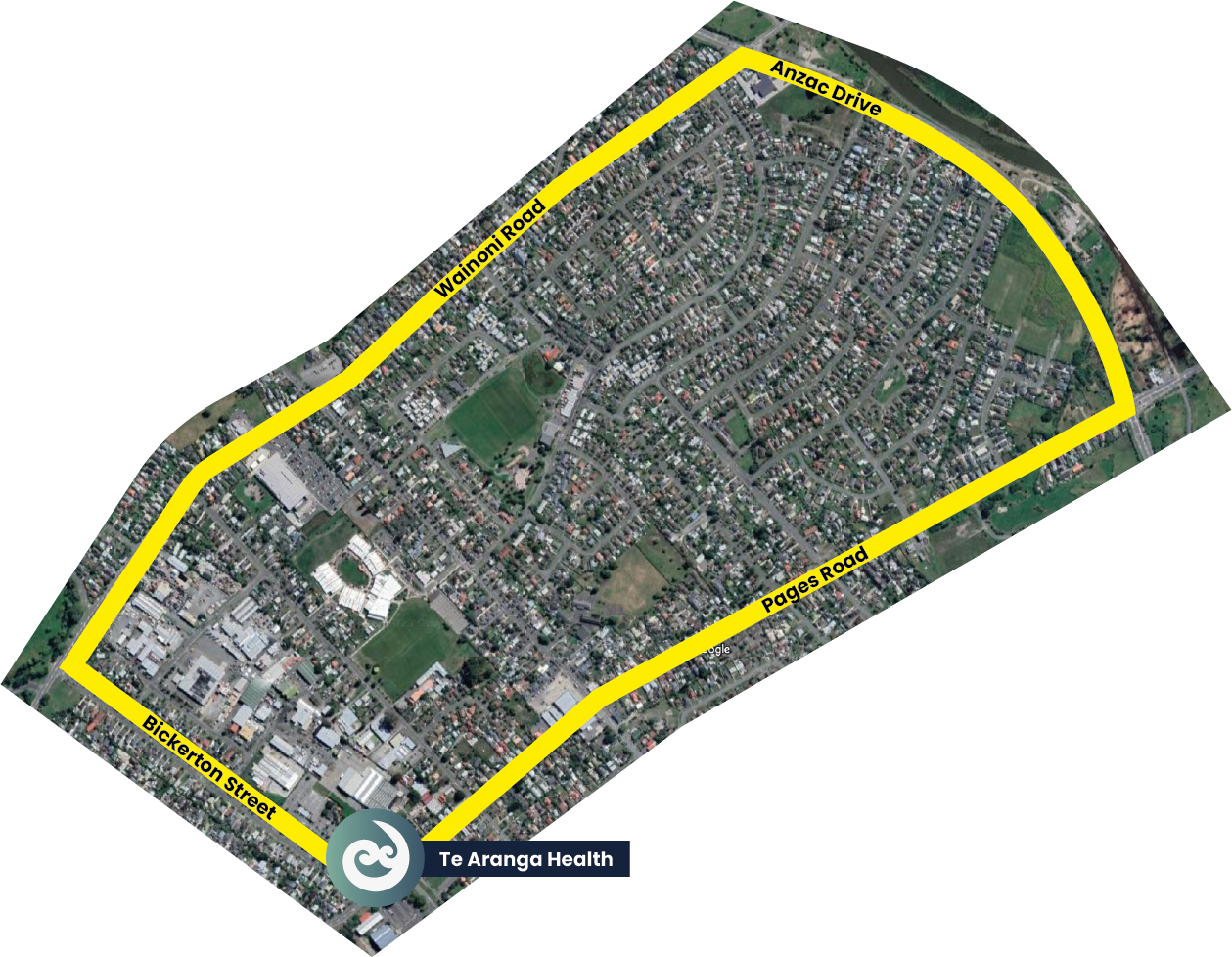 Te Aranga Health is a general practice located on the East side of Ōtautahi. Our services encompass the whole whānau (Family) to then providing aftercare treatment with the direct support from our neighbours, He Waka Tapu.

If this sounds like you, we encourage you to follow our enrolment process. Our staff will also guide you through it kānohi ki te kānohi (Face to face).


Monday - Friday 9.00am to 5.00pm

Closed on public holidays

Outside of business hours please visit: YOUR BEST CARE for after hours care options.
Practice Plus is available to patients at Te Aranga Health, offering same day after-hours virtual GP consultations that suit you. Practice Plus will provide you with medical care quickly as an extension to the team at Te Aranga Health, and is a great alternative to sitting in a waiting room for hours at a 24-Hour Surgery.
You can access these services through your phone, tablet or laptop device. Visit
Practice Plus
and go to the 'getting started' tab for instructions on how to get set up on the system.